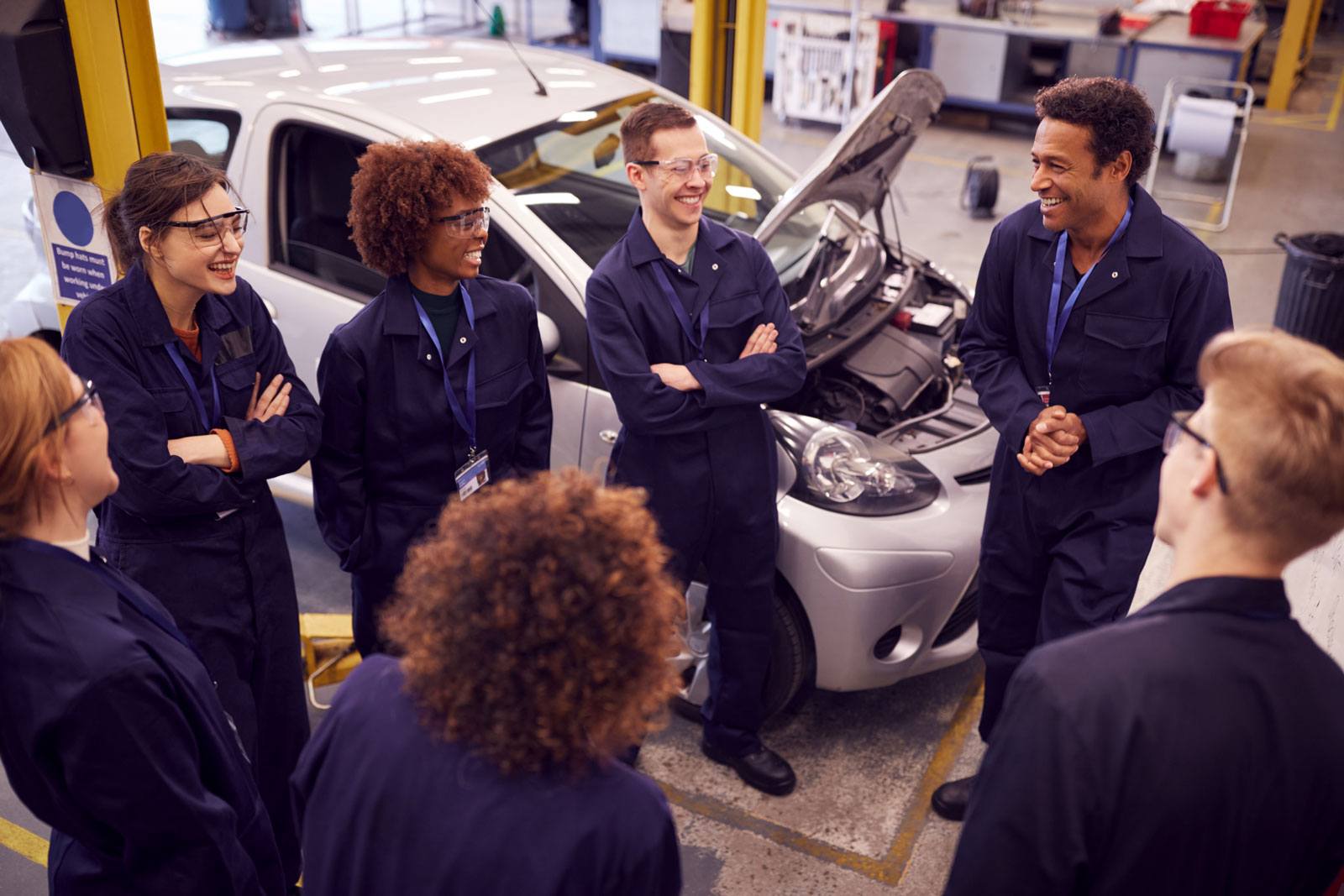 Improve performance at every level of your shop with coaching from true experts.
At Victory we provide a vast array of services for shop owners. We provide programs that include every team member, and we ensure that the full team is trained on the appropriate technologies for their roles.
It All Starts With Observation
The first program that we generally do is a Shop Evaluation. Our team of consultants will go out and observe what's going on in the shop. With that information, we'll write up a step-by-step program so that the shop owner and his or her team will be able to implement these steps. This program will include a clear statement of purpose, and a specific product or intended result. 
We Include the Full Team
One error that many coaches make is to just train the leadership, and hope that what they teach will be translated down to the full team. This is ineffective in most cases, because it takes a very strong understanding of a management system to be able to train others in it. So even if an owner understands a change they want to make in their shop, if they don't have any experience teaching this new process to others, they could be unsuccessful. So not only do we train the leadership, we train the individual staff members on the new policies and ways of working. This saves a huge amount of time for the shop owners (who are already very busy!) and also ensures the team is trained thoroughly on the new material and can fully apply it.
Proven Coaching Methodology
At Victory, we operate from a well-established coaching methodology that has been proven in thousands of organizations for many decades. While your shop is unique, and we will tailor a program to your specific needs, the core functions that determine success in business are well understood, documented, and able to be taught.

We Know Every Shop Is Different
Everything we try to do is very catered to each individual shop, which is different from most coaching programs. Most coaches would say, "take this overall piece of data and apply it to your shop." And it might not actually apply at all to that shop. At Victory we get into the details for each shop, and figure out how to help each one personally.
Some shops have no problem with the number of cars. Like literally they're busting at the seams. They have so much work. Then another shop has this beautiful equipment and the best location in town, it's a brand new shop – but they don't have enough cars. How you handle each of those shops will be different. You may have a shop where their major problem is they don't have a good technician, or they need to hire technicians. That's a different program than a shop who's got too many cars but plenty of technicians, right? There are different issues for every single shop. And there's no cookie cutter solution to getting a shop from point A to point B. The ideal scene of the shop is a well oiled machine that is profitable – but how you're going to get to that point is different in every single shop. 
Comprehensive Solutions
We ensure that what we're doing is solving exactly the problem that owner, that manager, that staff is dealing with – the problem that they're not solving. Because the truth is, if that they knew what the solution to the problem is, they would solve the problem on their own. But that's not the case. And the management system that we use has a solution for every single problem in any organization. Whether that's hiring, policy, marketing, sales, financial production, quality control, or public relations, we cover it all.